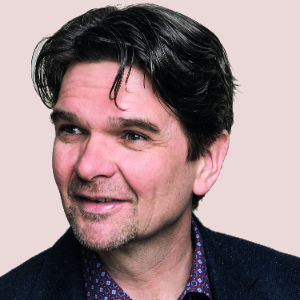 Dr. Claus Kremoser
CEO of Phenex Pharmaceuticals AG
Claus Kremoser studied biochemistry at the Universities of Tübingen and Munich and received his doctorate in 1996 from the Max Planck Institute for Developmental Biology in Tübingen, where he worked on a neurodevelopmental biology topic in Prof. Dr. Friedrich Bonhoeffer's research group.
Following his doctorate, he was co-founder of the EY Life Science Group in Germany, where he was the main author of the 1st German EY Biotech Report. Until 2002, Dr. Kremoser held the position of Vice President in Corporate Development at LION bioscience AG. In the course of his two years of service, he made a significant contribution to the establishment of the US$ 100 million bioinformatics deal between LION and Bayer AG.
Phenex Pharmaceuticals AG was founded in 2002, with Claus Kremoser still holding the position of CEO and Management Board member. By 2008, he and Phenex Pharmaceuticals had succeeded in establishing a successful fee-for-service business with more than 80 customers worldwide and concluded numerous collaborations with companies such as Janssen Biotech and Gilead Sciences.
Dr. Kremoser is (co-)inventor of the phenex active ingredients in 11 patents and (co-)author of numerous scientific publications. This duality between science and business is his trademark and was one of the basic prerequisites for Phenex AG's success to date.