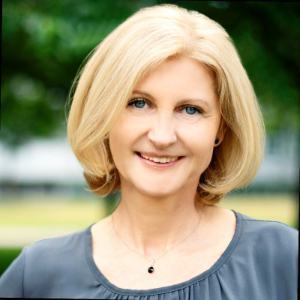 Laura Hausmanns
Business Strategy Consultant
Laura Hausmanns has a broad international experience across a wide range of industries. She is a Food Technology Engineer and earned a MBA in 2013 from the Mannheim Business School and Tongji University, holding a double Sino-German degree as Executive MBA.
Laura has been the managing director of GELITA MEDICAL GmbH since 2014. GELITA MEDICAL is an inventive company producing and marketing hemostats, class III medical devices that are used in various surgical procedures, worldwide. GELITA MEDICAL has a strong focus on innovation and has recently launched two patented products.
Laura's strategic approach in defining and implementing the business vision, mission and model has been essential to shape the current growth path of GELITA MEDICAL. She brings a strong global business perspective, crucial to setting up robust worldwide marketing and regulatory strategies.
Laura has vast experience in bringing medical devices to diverse markets such as Asia, Latin America and MENA. She has a deep understanding of the registration, clinical and sales processes required to establish novel medical devices solutions in these markets.
Laura has an extensive track record in managing B2B relationships in different industries. She is diligent in the selection, the evaluation and the management of distributors worldwide. Diversified sales concepts are a must in order to be able to market innovative products, and Laura has a strong track record in the development of sales concepts, tailored to market specifics that contribute to outstanding results in sales.